Sale!
Motherease Wizard Duo Wrap
£13.50 – £15.99
Motherease Wizard Duo wraps are a two in one nappy system which is easy to use and very efficient.   Use with Duo inserts that snap inside.  Simple, economical and leakproof the Duo nappy system has it all.
Description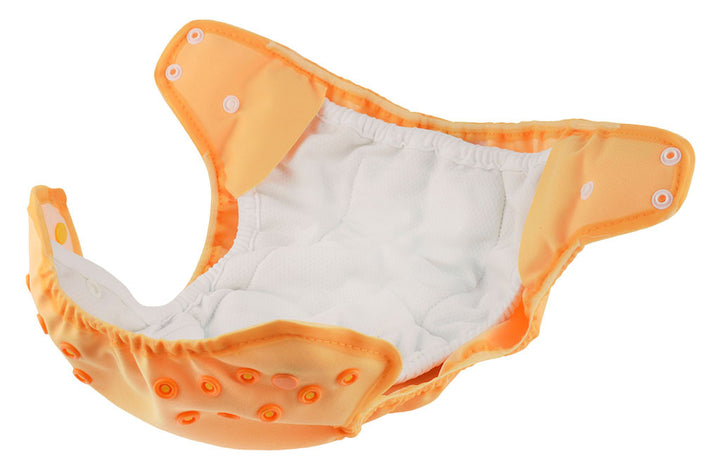 Editor Rating

Rated 5 stars

Spectacular
---
Juliet Wickham

Reviewed by:

Published on:

Last modified:
---
Spend over £50 use code 5PC at checkout for 5% off.  Spend over £100 use code 10PC at checkout for 10% off
FREE 5 x Fleece liners with 10 nappies, FREE wet bag with 15 nappies, FREE 5 x Fleece liners & wet bag with 20 nappies
Motherease Wizard Duo Wrap  – This is for the Motherease wizard Duo WRAP ONLY – see here for the inserts 
Absorbency

depends on which insert you buy

Drying Time
depends on which insert you buy
Fit (Slim or bulky)

Slim – bit bulky on small babies if you use the birth to potty nappy

Easy To Use

Yes

Fastening

Poppers

Made

Canada

Material

PUL 

Need Separate insert

Yes buy the inserts 

separately
Day or Night

both – use night time stay dry insert

Sizing

Various options to choose from -Birth to Potty, newborn, small or XLarge
The Motherease Wizard Duo Wrap  one size is an all-in-two nappy system comprising of one size Duo outer  wrap, with a snap-in shaped, fitted insert.   The inserts (sold separately)  have elasticated waist back and front, just like the Duo wrap,  and the elasticated legs on the insert give a second gusset at the legs.  Inserts are available in cotton, stay-dry night and stay dry day time options, with the night time insert being thicker and more absorbent.  YOU NEED TO BUY INSERTS SEPARATELY.   The beauty of the Duo nappy is the ability to completely remove inserts for washing/drying, and if the insert is just wet, you can simply snap-in another insert and reuse the wrap.  Most parents buy the birth to potty cover and the length of the wrap is adjusted using poppers on the front to make them shorter, however it the cover and inserts are also available in xsmall, small and xlarge.
My Opinion – New to cloth parents' can easily be swayed with the ALL IN ONE style – just like a disposable it is so simple to use, and wash, no fixing together and separating before and after each change. BUT the PUL material used in the outer part of any ALL IN ONE nappy or wrap is nowhere near as durable as the inner absorbent part of the nappy. So if we can separate the PUL from the inner absorbent part (ALL IN TWO) then when the PUL deteriorates and loses its waterproofing we can simply re-waterproof it with a wash in waterproofer. If we can't separate the two parts of the nappy (like with an ALL IN ONE) then we can never re- waterproof the PUL outer part because the inner part is sewn into it. When the PUL fails the whole nappy then becomes useless. ALL IN TWO are a little more fiddley to use but they will last through 2 or 3 children, are usually cheaper to buy and they can be pre snapped together and used like an ALL IN ONE for the nursery or childminder. So if you are buying for your first child and longevity and cost are important then the ALL IN TWO are worth considering.
My Tips
– Mother-ease recommend parents buy 2 inserts for every one wrap.  This means a large number can be pre-made up each day and used like an '
all in one'
nappy plus the wraps are washed less frequently so therefore last longer before needing to be re-waterproofed.  The initial set up cost if you by with this ratio is about the same as buying 'all in one' nappies however their life span is considerably longer (see above).  If money is an issue though buying one wrap for every 4 inserts will work well too.
Sizes – Wizard duo covers are available in one size or xsmall, small and xlarge.  Which size is best for you will depend on your budget and age of baby.   One size cover gives the biggest weight ranges so you need to buy fewer wraps,  making the one size wraps the most cost effective.
Onesize 10-35lbs – Most Cost Effective of ALL Duo options
xsmall 6 – 12lbs – fantastic newborn nappy, easy to use and super leak proof with all those newborn explosions !
Small Adjustable 8-18lbs – trim nappy for smaller babies – next option up is the Onesize
Xlarge Adjustable – 35 – 45lbs – great toddler nappy, can be done up loosely and used a bit like pull ups if you are potty training

Washing and Care – please read carefully our full 'washing and care instructions'.  All nappies and wraps must be washed according to our care instructions otherwise the manufacturers guarantee will not be valid.  All new nappies must be washed before they are used.  Please note that when buying a large number of cloth nappies you should just wash a few in the first instance, and check you are happy with your choice, as I cannot refund on used or washed nappies. This nappy can be tumble dried on a low heat, however it is advisable to only tumble dry occasionally as it does shorten the life of the nappy and of course cost you more.
Care of Mother-ease Onesize Wraps
The binding on the Motherease wraps are the reason they are so fabulously waterproof so it's important to treat the binding with respect and make sure it can't get caught on velcro etc in the wash.  When washing your Motherease wraps place them in a mesh washing bag separate from anything that could catch on the binding like Velcro to keep them in excellent and reliable condition.
With our local manufacturing, we are pleased to provide durable, well-designed cloth diapers, diaper covers and diapering accessories.
Mother ease offers a lifetime warranty on our Snaps and Elastics.
This warranty is for the reasonable lifetime of the diaper. This does not cover slight relaxing of elastics.
Mother ease offers a 1-year warranty against defects in materials and workmanship on our:
Sandy's Fitted Diapers, One Size Fitted Diapers, Wizard Duo Inserts, Reusable Nursing Pads, Baby Wipes, Absorbent Liners and Wizard Boosters.
This covers product stitching, seams and fabric holes discovered immediately upon receipt of item. This does not include normal wear and tear, slight variances in snap placement, odour issues, pilling, leaks, staining, repelling and holes or tears in the fabric or loose stitching due to wash routine or regular use.
Mother ease offers a 6-month warranty against defects in materials and workmanship on our:
Diaper covers, Wizard Uno's, Big Kid Training Pants and Bedwetter Pants.
This covers product stitching, seams, holes discovered upon arrival, and irregular deformity. This does not cover staining, fading, slight variances in snap placement, leaks, pilling, holes or tears in fabric or loose stitching that develop due to wash routine or regular use (items caught, torn or melted in the washer/dryer).
This warranty is available only to the original purchaser from the date of purchase.
All warranty is null and void when products containing harsh solvents such as hydrogen peroxide (oxygen bleach), sodium percarbonate or optical brighteners are used.
Additional information
| | |
| --- | --- |
| Weight | 0.80 kg |
| Wrap Choices | Adventure Awaits, Bee Kind, Black, Blush Triangle, coral, cranberry, Dino, dream, Earth Day, Evergreen, fall breeze, Flight, Gold Dots, Green, mustard, navy, nordic, Orange, orchard, Palm, Pine, Sunshine, tweet, Wetlands, Whale Song, Whale Song Patched, Whiz Kid, Whiz Kid Patched, Wild One, Wild One Patched, Yellow, Yound At Art Patched, Young at Art, Beachy, Bear, Cactus, Foxy, mountain, White |
| size options | |